Welcome to our lupus blogs!
Here you will find a wealth of information on various lupus related topics.  If you have suggestions for other blog topics, please email us at info@kflupus.org with your ideas.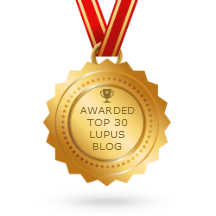 About Lupus, Featured, General Information, Living with Lupus, Main Blog
Lupus and the Cardiovascular System Lupus and the cardiovascular system are about as friendly as the Montagues and the Capulets.  In fact, the cardiovascular system, (which includes the heart and blo...
Read More
No Results Found