Welcome to our lupus blogs!
Here you will find a wealth of information on various lupus related topics.  If you have suggestions for other blog topics, please email us at info@kflupus.org with your ideas.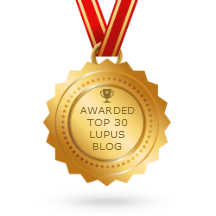 About Lupus, Featured, General Information, Living with Lupus, Lupus Flare, Main Blog, Photosensitivity, Symptoms
Contents: What is lupus? What is a lupus flare and how do I recognize one? So how is a lupus flare recognized? What can trigger a lupus flare? Can anything prevent a lupus flare? What is lupus?...
Read More
Serving Up Style, HGTV Design Star, Gala, Auction, Volunteer Opportunities and more! http://us6.campaign-archive2.com/?u=dc5c215f9d5740b5565327451&id=b37de87eff&e=...
Read More